Thought I'd share a few Halloween cards I've made. I'm not typically a big Halloween card maker but this year has been a bit different!! I'm ready to start Christmas cards so I'll be updating again soon!!!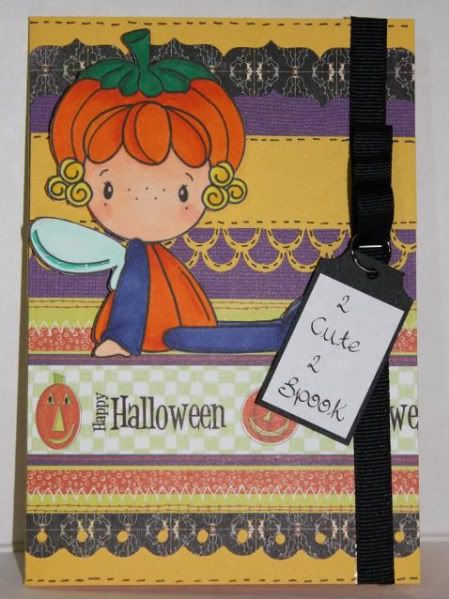 I hope you enjoy these and as always, if you want details on the images or anything else you can visit my blog!!!
This blog exists so we can exchange homemade card ideas. Please include labels when you post! Here are a few ideas, but feel free to make up your own: Christmas, birthday, stamps, eyelets, stickers, tri-fold, brads, ribbon, simple, etc.



Leave a comment with your email if you'd like to be a contributor to this blog!