I have finally become a Copic Certified Designer!!! I've been trying and trying to find a class to get this done but there were never any close to me but finally, on August 29, 2010 they had a class here in Albuquerque and I was accepted within a few hours of submitting my application so I was super excited!!!
So, here is one of the cards I made after taking the class and learning so much more about Copics. I used a new technique taught in the class that I never, ever thought of to create the denim effect on his jeans - how cute is that??? If you want more details on how it was done stop by my
blog - Memories Unleashed
!!!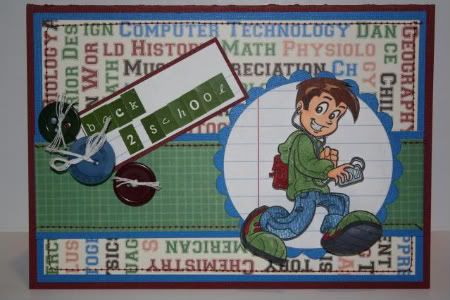 I hope you enjoy!!
This blog exists so we can exchange homemade card ideas. Please include labels when you post! Here are a few ideas, but feel free to make up your own: Christmas, birthday, stamps, eyelets, stickers, tri-fold, brads, ribbon, simple, etc.



Leave a comment with your email if you'd like to be a contributor to this blog!